The benefits of vouchers at a glance:
Instant cashflow

Revenue from vouchers is available immediately and in full as taxes are not yet applicable.

Additional revenue

In case vouchers are not redeemed, they represent pure cashflow for you!

Easy and flexible

Vouchers make a great gift, and allow for a lot of flexibility regarding redemption

Referral marketing

Vouchers given away are essentially direct referrals to new audiences!

Bridging the off-season

On average, vouchers are only redeemed 6-9 months after purchase.

Targeted sales

Incentivize customers to book certain days or time slots through combinations, packages and discounts.
Sell vouchers as easily as tickets
Intuitive voucher generation
Simply create an experience and embed the offer on your website. The voucher option will be created automatically.
Simple voucher redemption
Once a user has decided to purchase a voucher, it is automatically generated and sent to them via email. Each voucher carries your company logo, the voucher value, the link to your homepage and of course the voucher code.
Automatic payment processing
Also the payment processing runs automatically through bookingkit's voucher system and you receive payments directly to your account, same for all bookings.
Voucher sales on all channels
Even printed vouchers, which you sell in-person or on-site, can be registered via bookingkit.
Central management of all vouchers
All voucher data is displayed in a comprehensive overview and as a full breakdown for accounting purposes: Date of sale, type of voucher, amount of partial redemptions, time of full redemptions as well as any open voucher balance.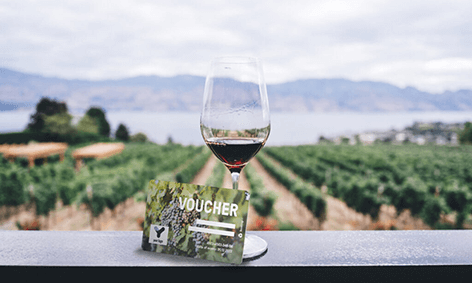 The numbers speak for themselves – voucher sales are a must-have!
20% of annual avg. turnover

So setting up vouchers can help boost your sales with immediate effect!
Accounts for 50-70% of Christmas business

Prepare your entire offer, including vouchers, already in October to be prepared for Christmas gift season!
+11% more revenue per customer compared to direct booking

Customers tend to invest more money when buying vouchers, as they are usually a gift.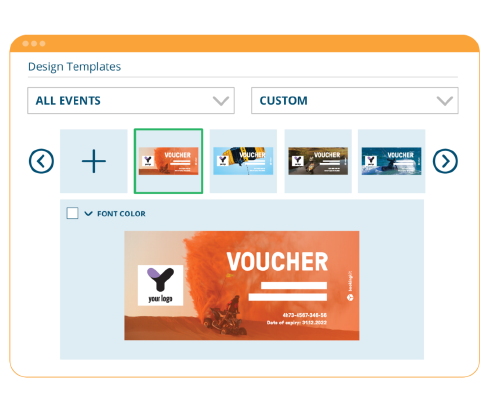 Good design sells!
In order to really take off with your voucher sales, an exciting experience needs to be accompanied by an equally appealing voucher design, especially since most vouchers are intended as gifts. 
At bookingkit we have many tried and tested voucher templates ready for you to choose from and use right away. But feel free to design them yourself with our voucher configurator!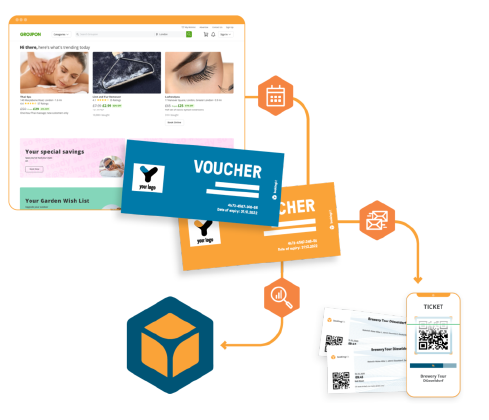 Integrated with external voucher partners
You work with external voucher partners like Groupon? Good news: these cooperations are supported by bookingkit!
This way you can manage your entire voucher sales in one central system – including a complete overview of all vouchers, optimal preparation for accounting and the integration of printed vouchers.
Explore more bookingkit features
Explore more bookingkit features

Checkout Widget

Drive more bookings

Conversion-optimized

SEO-optimized

Simple on-page integration

See more >

IT Security & Service

German engineering

Internationally compliant

Highest availability & standards

Data security & encryption

See more >

Resource Management

Automatic resource allocation

Linked to available slots

Avoid overbooking

Diversify your offer

See more >

bookingkit Reach

Digitize your reseller network

Free for resellers

Grow your customer base

No installation required

See more >

Marketing Channels

All channels at your fingertips

Select your preferred channels

Centrally synchronize availabilities 

Choose which experiences to promote

See more >