Clear, Flexible Pricing Perfectly Suited to your Business
Fill the questionnaire below and get your dedicated pricing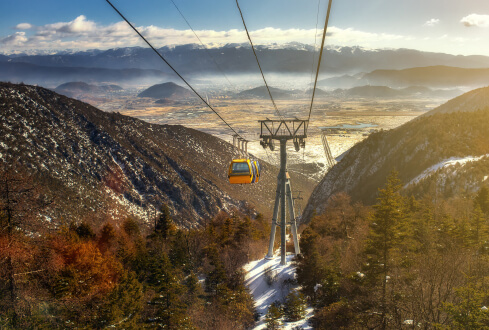 Check our packages
Starterkit

€49

Only available for yearly subscription

This kit includes the essential tools for operators of Tours, Activities & Attractions to manage, promote and sell experiences. In just a few clicks you can bring your business online, boost bookings and increase revenue.

More details

?

The payment providers we support all charge a small percentage per transaction. This fee goes to cover that transaction.

Online payment fee

3%

?

We grow when your business grows – and that is our most important incentive. We therefore receive a small percentage per booking registered on our system.

Booking fee

3%

?

This surcharge covers ticket generation and validation costs.

Ticket fee

€ 0.60

Request a quote

This kit includes the essential tools for operators of Tours, Activities & Attractions to manage, promote and sell experiences. In just a few clicks you can bring your business online, boost bookings and increase revenue.

Checkout Widget

Booking Management

1 user

See all features

Hide

Most popular

Businesskit

€99

€119

Per month paid annually

Monthly

This kit is ideal for operators with a more complex administration system, which requires a software that will help you handle a growing amount of international bookings and reservations from one centralised platform.

More details

?

The payment providers we support all charge a small percentage per transaction. This fee goes to cover that transaction.

Online payment fee

3%

?

We grow when your business grows – and that is our most important incentive. We therefore receive a small percentage per booking registered on our system.

Booking fee

2%

?

This surcharge covers ticket generation and validation costs.

Ticket fee

€ 0.60

Request a quote

This kit is ideal for operators with a more complex administration system, which requires a software that will help you handle a growing amount of international bookings and reservations from one centralised platform.

Resource Management

Channel Management

Content Localization in 11 languages

bookingkit Reach

Season Pause

10 users

See all features

Hide

Prokit

Upon request: tailor-made for you

Upon request: tailor-made for you

Our largest, most bespoke kit is for those who require dedicated, personalised and highly customized setup and support, advanced booking flexibility and the ability to manage multiple sites, locations and hundreds of daily visitors internationally.


More details

Our largest, most bespoke kit is for those who require dedicated, personalised and highly customized setup and support, advanced booking flexibility and the ability to manage multiple sites, locations and hundreds of daily visitors internationally.


Dedicated Account Management

Priority Service

API Integration

Early Access to New Features

Unlimited users

See all features

Hide
Centralized Booking Administration
–
Calendar Sync (i.e. Google Calendar)
Live Availability Management
App for Mobile Ticket Validation (Android & iOS)
Content Localization in 11 Languages
Manage Multiple Locations
Additional fields at checkout
Accelerate Online Bookings & Revenue
–
Instant Access to Earned Booking Revenue*
All Relevant Payment Options Available 
Website Booking Integration
Customise Integration Look & Feel
Cross-Sell Products at Checkout
bookingkit Cross-Selling Network Access
Automation of Customer Communication
Post-Experience Review Request
Flexible Experience Pricing
Unlimited Website Integrations Supported
Unlimited Locations Supported
Marketing Boost
–
Integration with Marketing Channels
Social Media Booking Integration
Analytics & Reporting
–
Daily Dashboard (calendar, bookings, etc.)
Revenue Analytics (Channel Performance, Payment Methods, etc.)
Configurable Data Exports (orders, vouchers, coupons, invoices, etc.)
Advanced Website Tracking
Dedicated Support
–
via scheduled Phone appointment
Direct support from Onboarding manager
Up to 6 weeks after sign-up
Up to 6 weeks after sign-up
Dedicated Success Manager
Depending on recurring revenue
Exclusive Access to New Features
Why your business needs bookingkit
With us you will get more than just a service.
Sell More Tickets
Bookings fuel your business. We get it, and we therefore want to give you access to millions of new potential customers, by selling tickets directly on your website or via the +50 most important marketing channels worldwide.
Boost Customer Experience
Whether booked on- or offline, via your own website or through OTAs, offer one unified purchase & validation experience to your end customers. Also follow up with each one automatically to request feedback and build loyalty.
Simplify Administration
All of your bookings are managed in one central system, granting you a complete overview on your resources, availabilities, revenue, channel performance, etc. so that you can spend time on other areas of your business.
Are you a provider of tours, activities or experiences of any kind? Then the short answer is YES!
bookingkit was built with all varieties of verticals in mind, provided that your business is based on providing your customers with a bookable experience. Our main verticals include, but are not limited to: Attractions, Escape Rooms, Cooking Schools, Museums, Indoor & Outdoor Sports, Sightseeing… the list goes on!
For more information on how your business could benefit from bookingkit, click here
Our platform was designed around saving time and making your work easier. For this reason, you can get started using bookingkit in just a few simple steps! Create an experience, add a description, define your pricing and integrate these bookings on your website. After these first basic steps you are essentially ready to start selling your experiences online! 
Do you run a highly seasonal business and thus only require our service a portion of the year? We get it, that's why we allow you to simply pause your contract! However please bear in mind that this is only possible for customers subscribed to BusinessKit & ProKit.
Of course should you instead wish to cancel, you can do so on a monthly or yearly basis, depending on your chosen contract. Just reach out to us under service@bookingkit.de and we will take care of it.
To make your integration as simple as possible, we schedule an onboarding call during which our customer success will walk you through the process. That way, regardless of your website build, we can provide you with personalised guidance and assistance, to ensure that you are up and running in no time.
How long does it take to install a widget on your website? That's how long it takes to get started! With the help of our expert Onboarding Team you can set up your first experience & prepare your website for online sales on the same day!