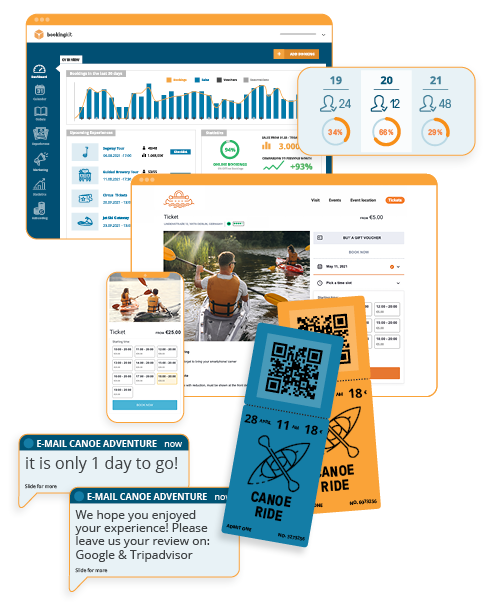 Established, innovative and state-of-the-art:
The foundation for your growth strategy
bookingkit's professional software provides companies in the tours, attractions and activities sector with a robust yet agile framework to develop their digital ticket sales.
In addition to seamless integration with existing proprietary sales channels, access systems, payment methods and CRM systems, bookingkit offers a dynamically scalable sales network, connected directly to most important international OTA platforms, granting access to more than 360 million potential customers every month.
bookingkit also combines all spheres of potential ticket sales under one interface – from on/off site, to on/offline, to new or pre-established reseller structures.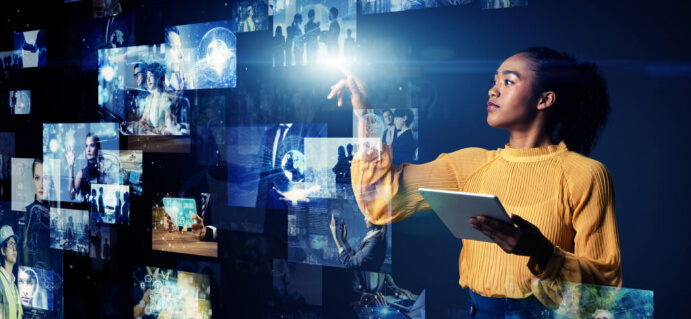 Combine competences & develop synergies
Learn more about the key benefits of bookingkit's enterprise solutions for your tour, activity or attraction.
Fast implementation and integration into existing systems

Thanks to an agile team of highly skilled developers, we are able to implement enterprise projects in the shortest possible time frame. The bookingkit API is open and flexible enough to integrate your booking system with your existing solutions, thus allowing room for creativity in terms of both technical and design adaptation.
Consolidation of all sales channels

Regardless of the source of a ticket booking, whether online, on-the-go, on-site at the ticket counter, in a travel agency or at an affiliated reseller, bookingkit brings together all sales channels under a central dashboard – optimal for controlling, analyzing visitor flows, capacity management or contact tracing, for example.
Comprehensive ticket validation and admission control options

bookingkit integrates with all major entry management systems, thus providing you with a real-time view of your availability, and automatically synchronizes your free capacities across all marketing channels.
Sales via wide-reaching marketing platforms and own reseller network

Through the bookingkit marketing network we help you market regionally, nationally and internationally. But that's not all – digitize your existing reseller networks as well, or explore new B2B partnerships on our marketplace – setting up agreements individually and with full control.
Robust IT infrastructure, highest availability and data security

In order to ensure smooth handling, especially with larger groups of visitors, bookingkit has a robust and proven IT infrastructure. Also when handling personal data, especially payment transactions and end-customer data, our system is engineered based on the highest security standards.
Dig into our features
Delve into our vast list of features to find out more about how you can further grow your enterprise with bookingkit.
EXPLORE ALL FEATURES