All the features you need to grow your business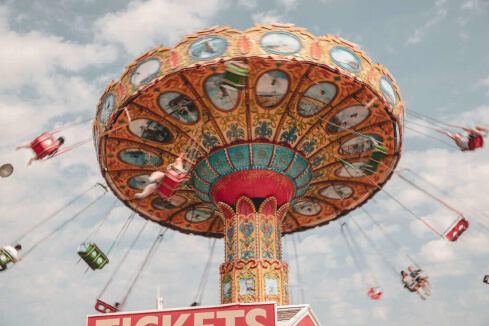 bookingkit: your 360° booking solution
Every tour, activity & attraction, whether operating on a small or large scale, has in their bookingkit all the features necessary to sell more, grow your reach and automate daily administration.
We help you:
Streamline Operations
Save time and effort through powerful integrations and automations to centralize all bookings, process cancellations, issue invoices, etc.

Improve Customer Experience
Streamline your booking, redemption and after-sales processes to provide an excellent experience end-to-end.
Gain actionable insights
Let us crunch the numbers for you, so you can know which sales channels, timeslots, email notifications etc. are working best for you!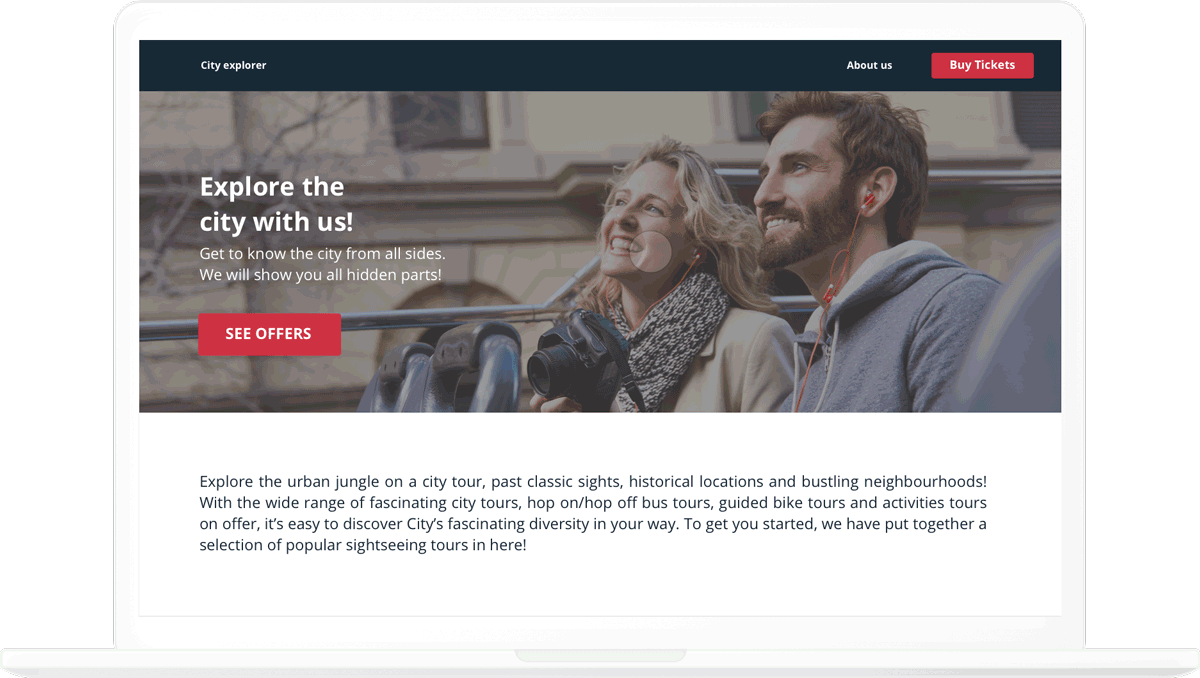 Checkout Widget
Generate more direct bookings
With our universal checkout widget, you can receive bookings 24/7. Secure online payments are made on-the-spot, and all major payment methods are supported.
Conversion-optimized

Our fast and intuitive checkout process makes purchasing easy and frictionless.

Fully responsive

Whether via smartphone, tablet or desktop, our widget provides the same excellent booking experience.

SEO-friendly

By embedding our checkout system, your visitors remain on your website, which positively affects your SEO.
Vouchers
More flexibility, more sales!
Whether as a gift or purchased for additional flexibility, vouchers are commonplace in our day-to-day, and an easy way for you to generate additional revenue!
Immediate cash flow

Payment is immediately attributed to your account in full, and VAT is only due once it is redeemed!

Increasing popularity

Every year the number of vouchers sold grows exponentially — and not only for holidays!

Implemented in one click

Vouchers can be sold on your website alongside all your experiences, and activated in a few clicks.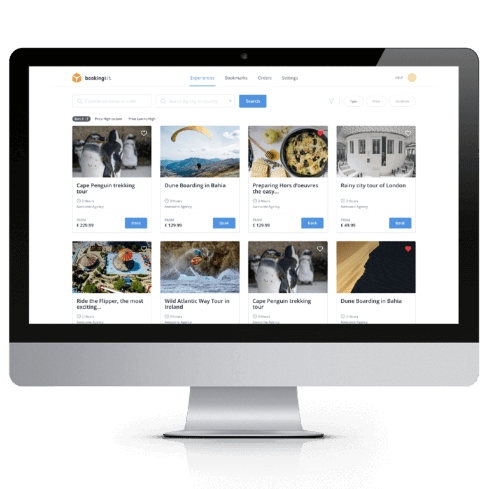 bookingkit Reach
Expand & digitize your reseller network
Local resellers like hotels, venues, tourism agencies, etc. can now book your experiences directly over our online portal, no coordination over phone or email required!
Grow your network

Discover new local experience resellers to boost your ticket sales.

Synchronized in real time

Forget about double bookings or manual errors – availabilities are updated in real-time!

No additional costs

Included in every bookingkit package, and resellers can join the online platform for free!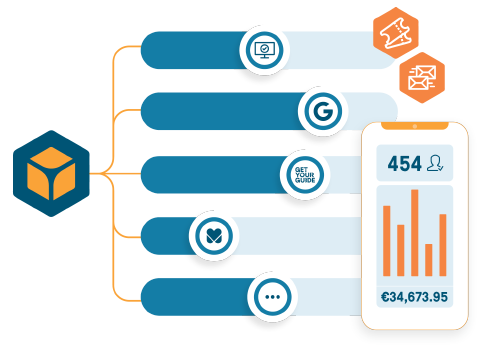 Marketing Channels
All OTAs and sales channels under one roof
Centralize bookings from all of your sales channels within your bookingkit account, so that any updates to your experiences, changes to your availability or cancellations will automatically be updated across all connected portals in real-time.
Always at capacity

Let's say someone who books over Viator cancels, your viator availability will be updated automatically!

One single login

You can think of bookingkit as your CMS: updates to your experiences will be pushed to connected channels.

One-click activation

We are constantly adding new partners, so if you discover a new one you like, simply switch the toggle!
Discover how bookingkit can help your business
We help you boost and streamline the most important aspects of your business, from sales, to marketing to administration.
learn how