The Booking System for Sights & Attractions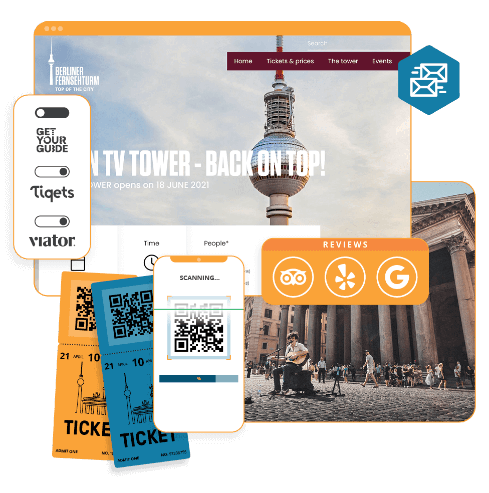 Manage bookings from all sales channels in one place
Your central booking management system
As a city sightseeing provider you are often featured on the checklist of must-see locations for both tourists and locals alike. To make it as easy as possible for them to pre-book entry tickets, thus reducing crowding and long lines at the door and improving your capacity utilization, you have to advertise your offer across multiple sales channels, including OTAs. 
bookingkit will automatically and centrally manage your bookings and availability by integrating directly with all your active sales channels and setting desired quotas for each.
Our Clients
Why your business needs bookingkit
With us you get more than just a service.
Manage capacity
Encourage pre-booking by offering a streamlined and intuitive online booking process via your own website and sales channels.
Leverage sales channels
Easily manage your connected channels & identify the best performing ones so you can further optimize your ticket sales.
Expand your offer
You offer simple entries, but also concerts, guided tours, etc. – all of these can be selected, bundled or added in the checkout process.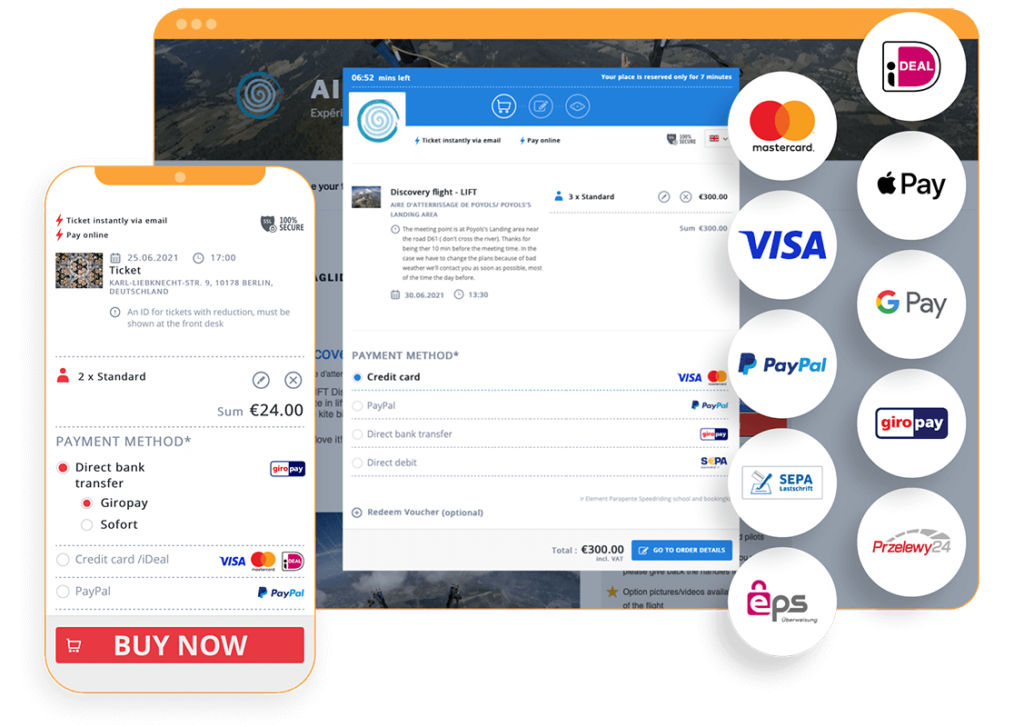 Maximize your capacity utilization
Encourage online pre-bookings
Boost direct bookings thanks to our intuitive, streamlined, fully-customizable and conversion-optimized ticket shop, which embeds directly within your website
Gain a better overview of your capacity utilization
Connect directly to +50 marketing channels worldwide
Manage bookings from all sources in one central software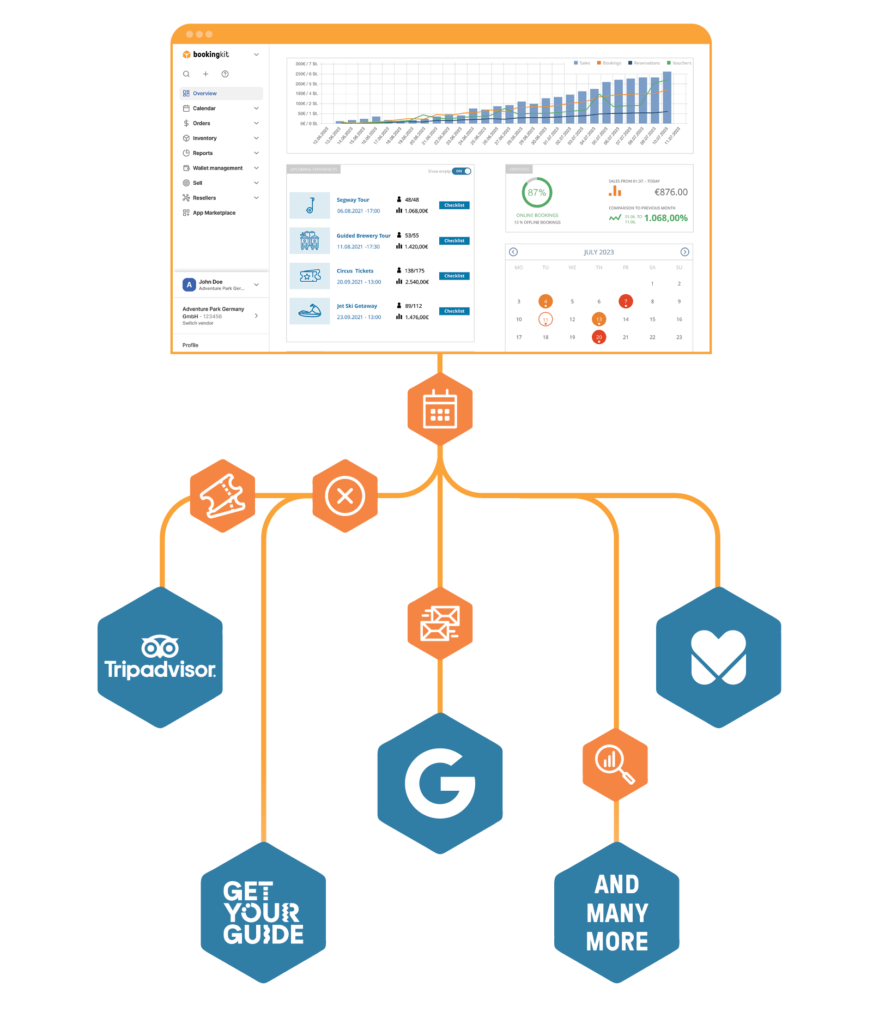 Centralized channel management
Manage all of your sales channels from one software
Think of bookingkit as the "CMS" for your experiences: you set up your experience description, images, availability, etc. and bookingkit pushes this information to all of your directly integrated sales channels, keeping them up to date in real-time.
Save time and manual effort in keeping your accounts updated
Manage bookings from all sales channels in your bookingkit dashboard
Gain actionable insights on which channel is performing best
Allocate different quotas among sales channels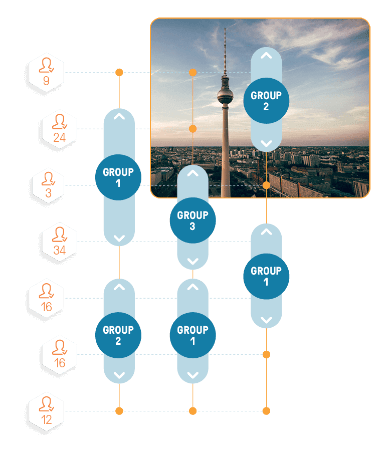 Flexible pricing and cross-selling
Offer more options and greater value
With smaller group visits you are by definition offering your customers a more exclusive experience, which you can highlight and offset by setting up flexible pricing.
Your customers can decide whether to attend at peak times or enjoy a discount during off times

Spread your capacity

Easily promote or add-on related items or experiences within the checkout process to further diversify your offer