Much more than a booking software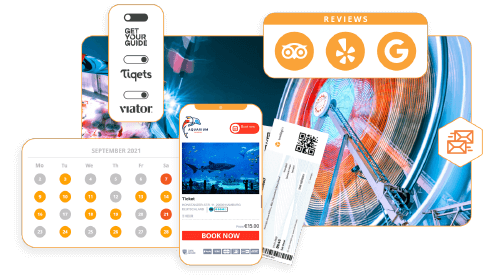 bookingkit supports and bolsters the most important aspects of your business.
There are a lot of moving parts that have to come together for your business to run like a well-oiled machine, and to continuously delight your new and repeat customers. We understand this, and want to make sure you have the best tools at your disposal to do so.
Booking Generation | bookingkit
See more >
Centralized Administration | bookingkit
See more >
Channel Management | bookingkit
See more >
Booking Generation
Turn your website into a powerful booking machine
Selling tickets fuels your business, and we know it. This is why we've made it our primary goal to bring you more bookings, and thus increase your revenue.
Drive direct bookings thanks to our fully responsive, conversion-optimized checkout widget, designed to integrate seamlessly with any website, and which can be customized to perfectly reflect your corporate identity. Tickets can be selected, purchased and printed within a matter of seconds, at any time and from any device.
Generate more bookings with:
Timed ticket slots

Flexible payment options

Universal checkout solution for your website

Directly bookable anytime from any device
Frank Hellberg

" After only several months in use, we were able to increase our turnover by 12%."
Channel Management
All distribution channels in one place
Advertising your experience on OTAs no longer involves individual logins and editing settings manually. With bookingkit you set up your experience once, and this is pushed and updated in real-time on the world's most important marketing channels.
Bookings from your channels are also managed centrally in your bookingkit, with automated quota and cancellation management, to make sure your availabilities are always up to date and your capacity is maximized.
50+ Global Marketing Channels
Antonio Ticca

" We are very satisfied since we have been working with bookingkit and we have noticed an increase in bookings. Our strong point is the functionality, the centralized management of channels and the ease of use for bookings and refunds. "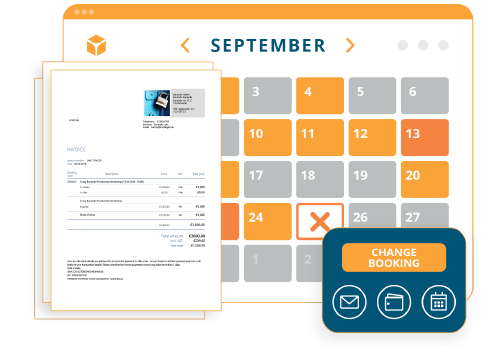 Centralized Administration
The most comprehensive overview of your business
All bookings, whether from your website, in-person, or from channels, are all managed from one centralized system, so that you can easily track performance and optimize all sales channels.
Your operations will be streamlined as well, thanks to our centralized booking calendar, email campaign manager, CMS system, invoicing software, capacity management and our growing number of native integrations with all of the other software you use to run your business.
Streamline operations with:
Centralized experience calendar

Real-time availability sync

Integrated invoicing

Automated handling of cancellations
Rael Hoffmann

"bookingkit really saves a lot of time, which we now dedicate to our players."
Bookingkit is perfect for SMB & Enterprise
Regardless of the size of your business, bookingkit fits: