The Bookings Software for Escape Rooms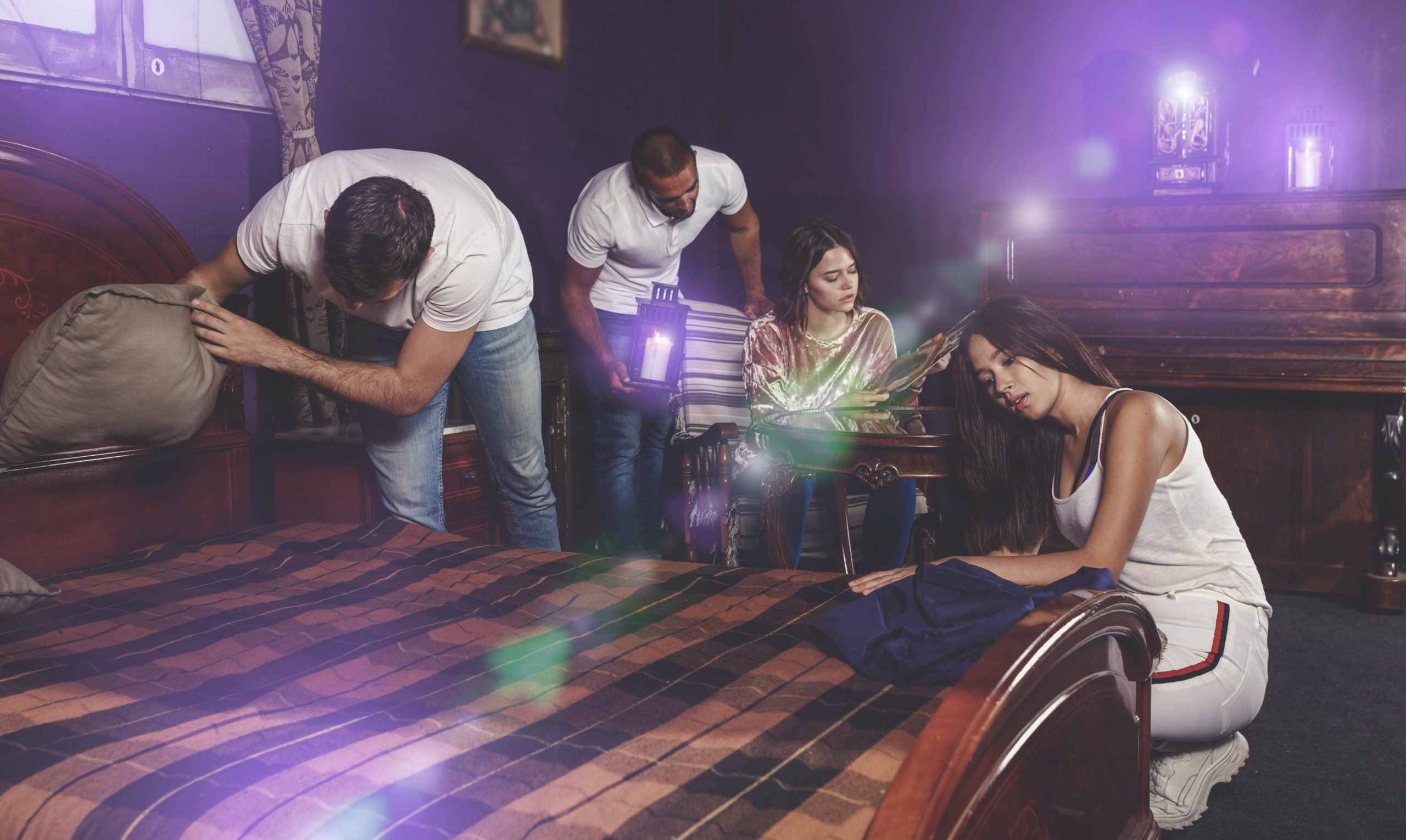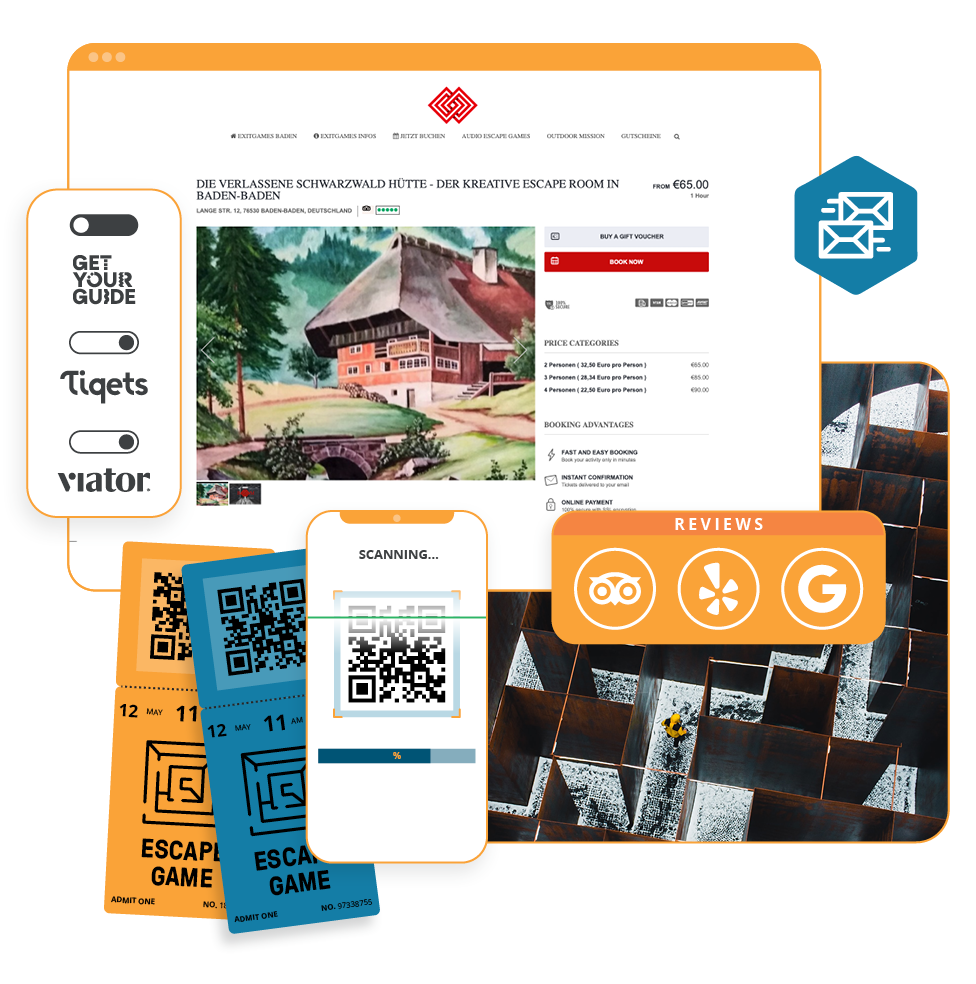 Specifically designed for your business
The online ticketing system for Escape Rooms and Live Exit Games
bookingkit is the market-leading booking solution for Escape Room Games in Europe. Whether your escape game consists of just one room or several rooms, with bookingkit your entire business goes digital. Automate your processes and reduce your workload in just one click.
Our Clients
Why your business needs bookingkit
With us, you get more than just a service.
Customised user interface
An intuitive user interface allows quick bookings. Customers can find free slots in seconds.
More time for your players
Save up to 40% of your office time with our smart and centralised administartion system.
More sales
Be bookable online and on mobile 24/7! Turn your website in a powerful booking engine. Easily connect additional locations.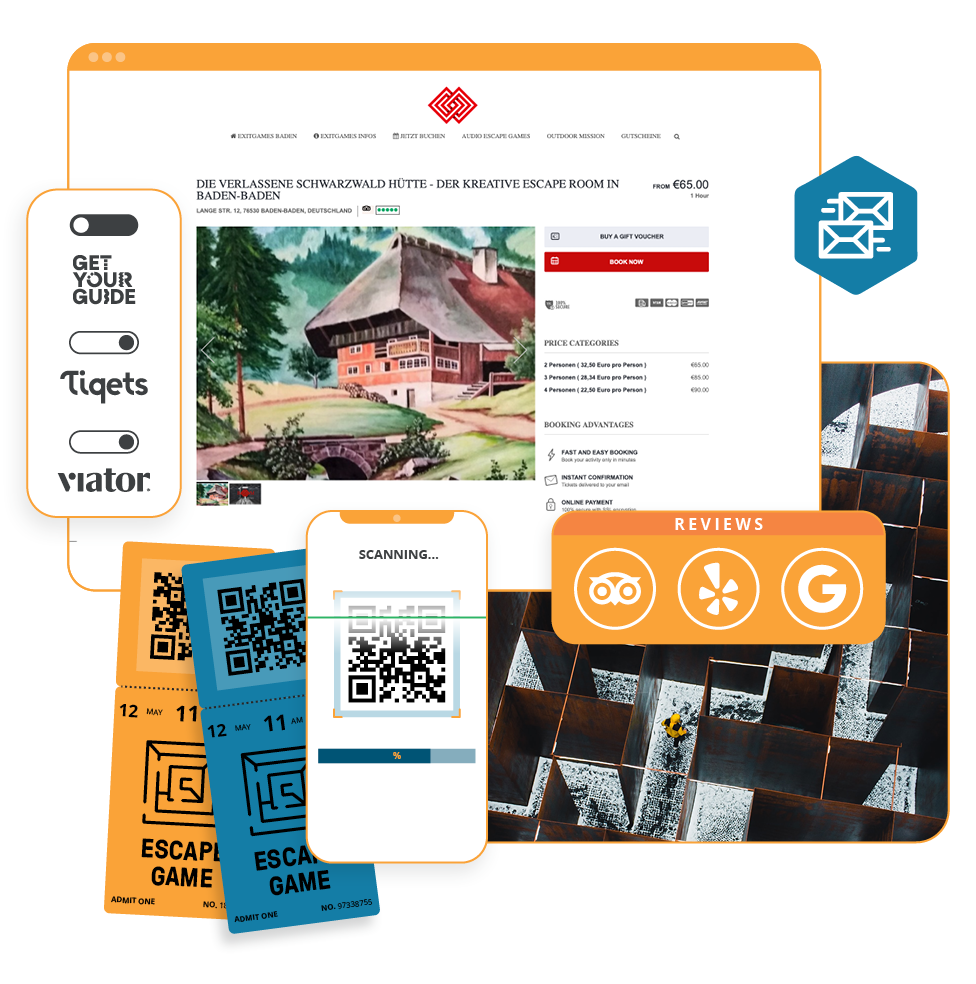 360° Ticketing System
Offer your customers a unique booking experience from start to finish
Fully automated booking and cancellation management
Support of all common payment methods such as credit and debit cards, PayPal and many more
Increase your revenue through seasonal offers and voucher sales
Work with price categories and flexible prices
Combine your offer with additional products such as merchandise, drinks or escape room games to play at home
Ensure optimum capacity utilisation with time slot tickets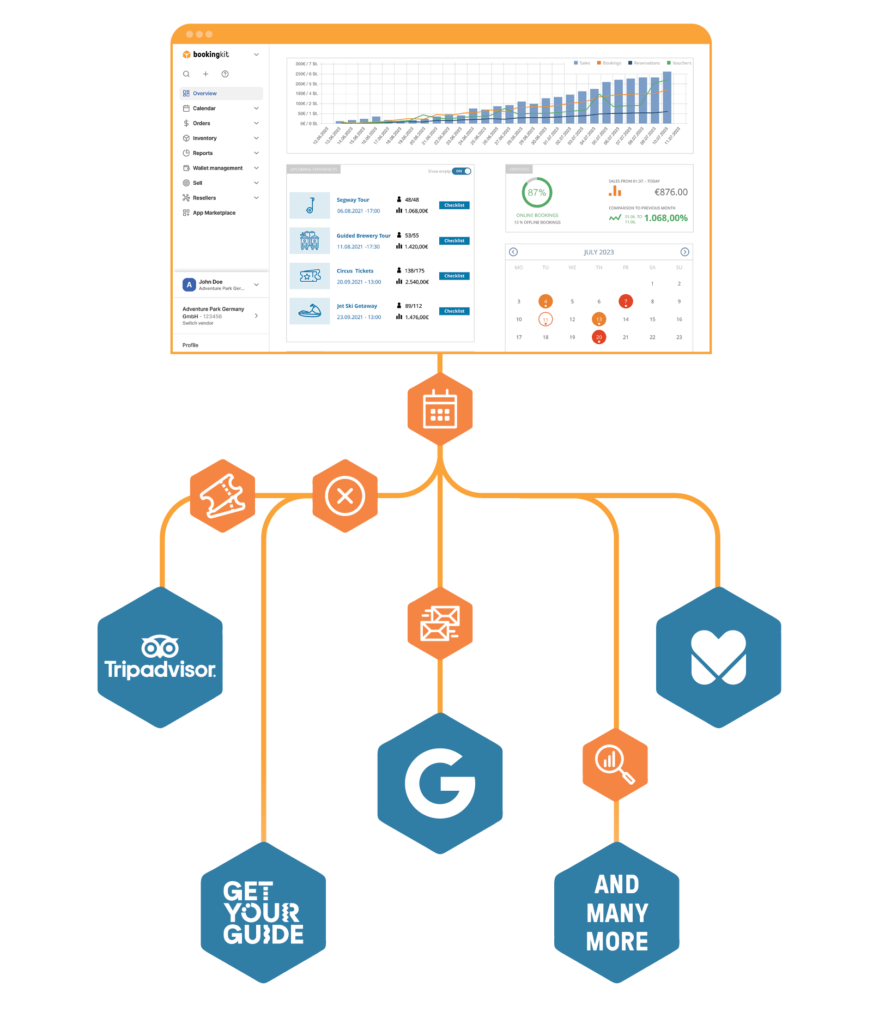 One management system for all tasks
Analyses and performance evaluation made easy
Find all important information on current orders, sales trends and your marketing channels at a glance. Use all of bookingkit's management functions to optimise your processes and have more time to dedicate to your  business.
Get an immediate overview of your sales and all important statistics
Analyse peak visitor times and adjust your offer with flexible prices
Manage resources such as rooms and game masters automatically
Create multiple user accounts with variable authorisations for your employees
Create email campaigns for confirmations, rebookings and promotions
Customise the availability for each marketing channel
Set up content for your customers in different languages
Prepare your accounting and export all important data
Connect bookingkit with numerous other apps such as Zapier, Mailchimp, HubSpot or Papershift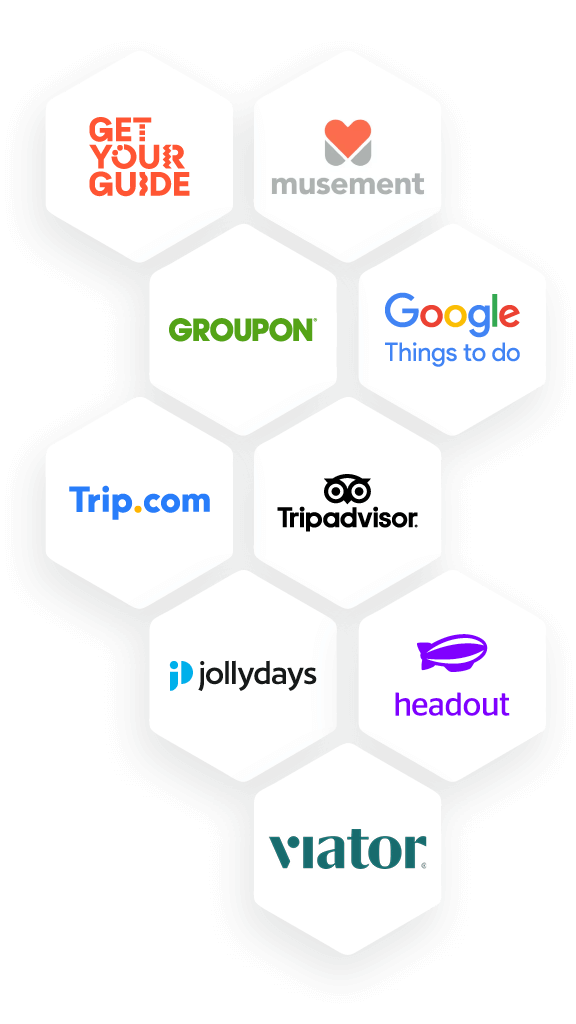 More reach than ever before
Gain access to over 360 million new customers
From regional to international partners, our extensive distribution network connects you to over 50 leisure marketing channels such as GetYourGuide, Viator, Tripadvisor and Google Things to do with just one click. The best part? Overbooking is a thing of the past because all your availabilities are synchronised in real time and are always up to date.
Choose which sales channels your offer should be available on
Customise your prices and ticket quotas for each channel
Reduce no-shows by 90% with binding online bookings
Immediately receive your revenue
Sit back and relax: bookingkit automatically transfers images, descriptions and metadata of your offer