Booking System: Wind, Water & Winter Sports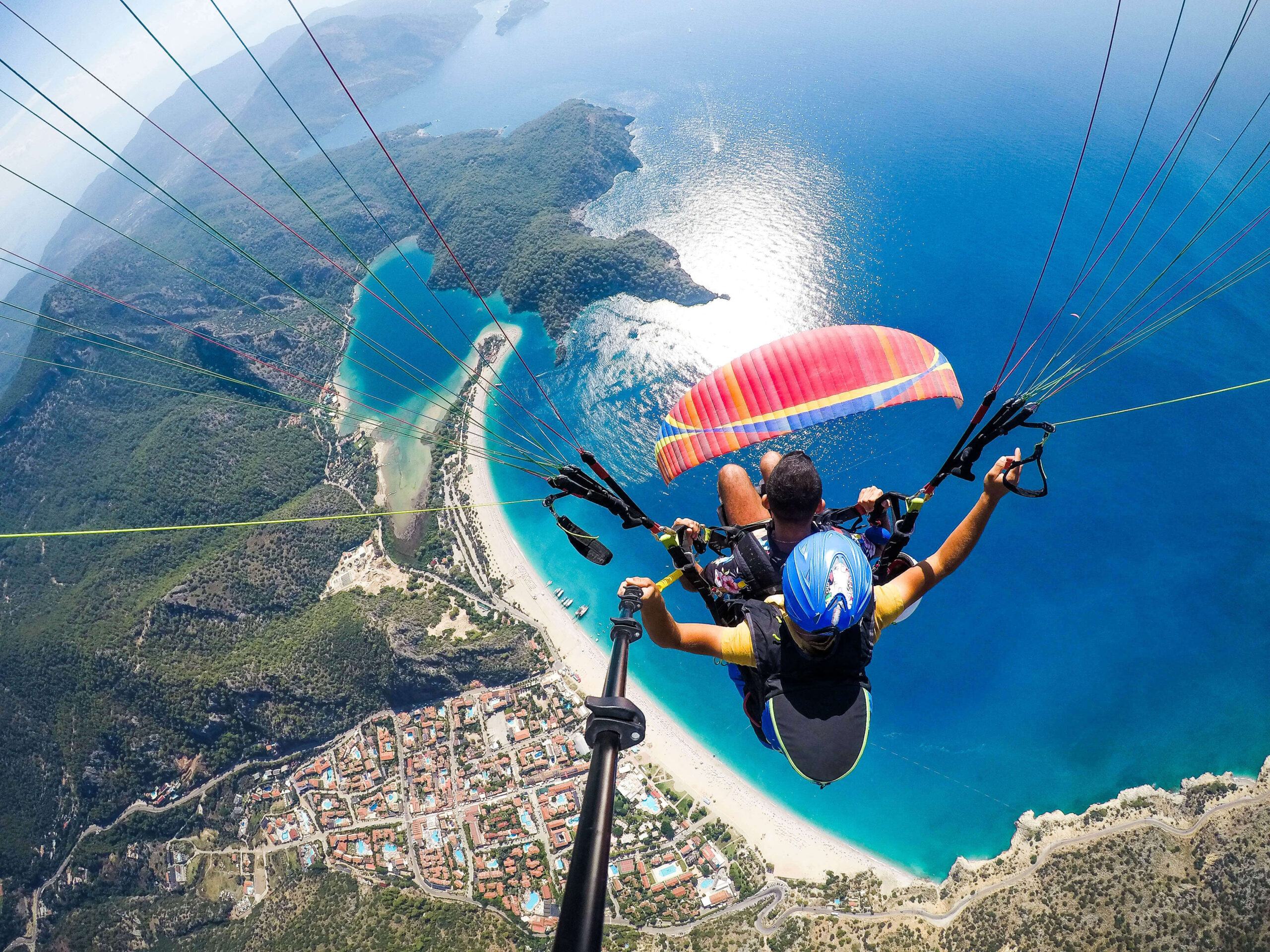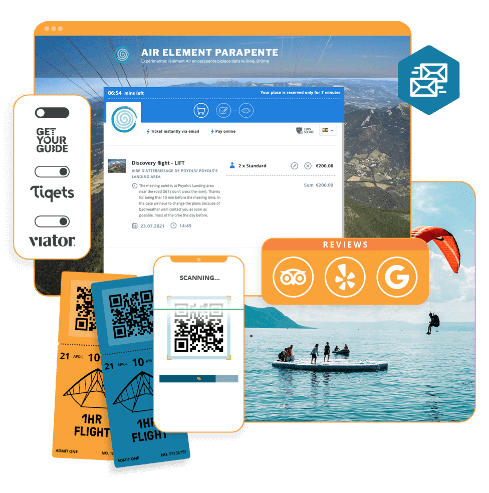 The most flexible booking system
bookingkit: because a great experience starts at the moment of booking
Your customers tend to be active, adrenaline-loving individuals who want to get out from behind the desk or from the monotony of daily life and experience nature the best way they know how: at speed and to the extreme!
bookingkit meets your customers where they are – with our mobile- and conversion-optimized checkout widget, your experience is bookable 24/7 from any device. Furthermore, as you are also on-the-go, our tickets can be redeemed and bookings can be managed through our smartphone app at POS.
Our Clients
Why your business needs bookingkit
With us you get more than just a service.
Save time & effort
From generating invoices to handling cancellations, all manual processes are centralized and automated.
Manage resources
Your equipment can be logged and linked to specific events, so your available slots are always accurate.
Maintain flexibility
Highly seasonal business requires a seasonal contract – so easily switch your bookingkit account on or off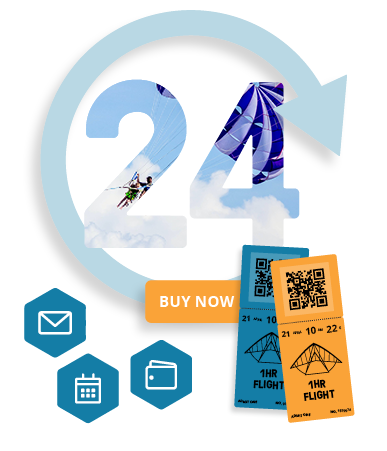 Generate more revenue
Attract more customers and boost direct bookings
Make your activity directly bookable over your website, 24/7 and with payments directly attributed to your bookingkit account.
Grant customers added flexibility by selling experience vouchers
Reduce no-shows and eliminate the possibility of over-bookings
Attract new customers by marketing your experience on +50 activity platforms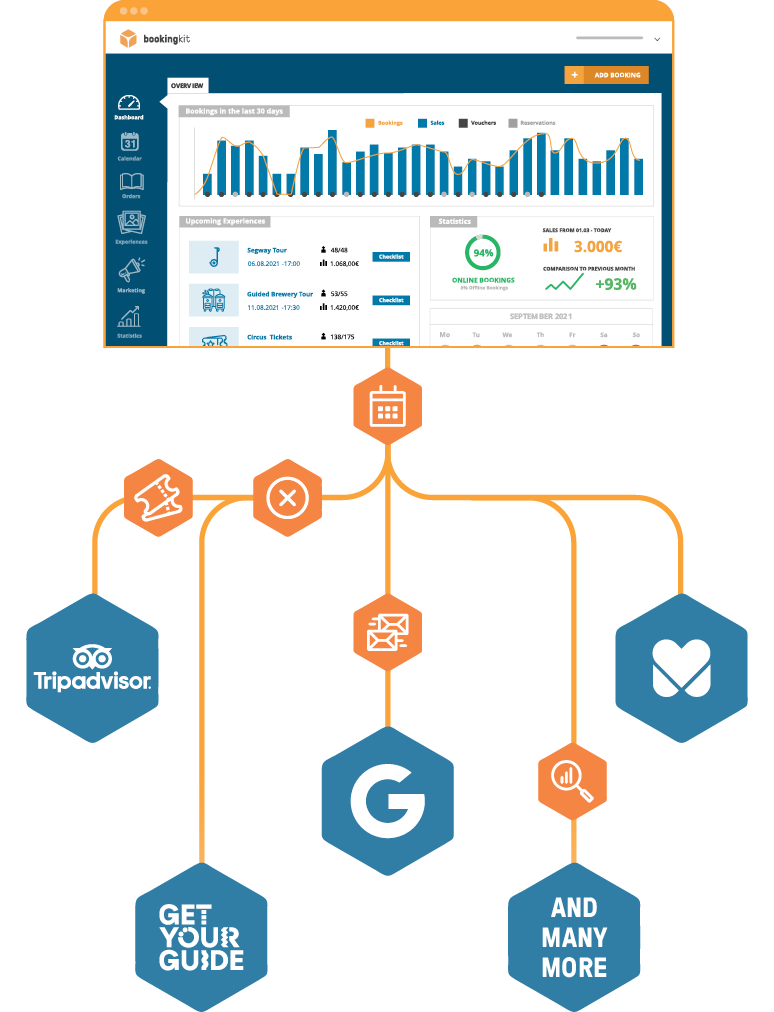 Central booking & resource management
Your business operations, centralized and at a glance
Managing manual bookings and cancellations, synchronizing calendars, keeping track of resources and updating personnel without a booking system is a highly manual, tedious and error-prone process.
bookingkit features have been specifically designed to eliminate this manual effort through automated cancellation refunds and customer communication, customizable resource management, calendar and availability sync in real-time across all connected sales channels, and personnel management.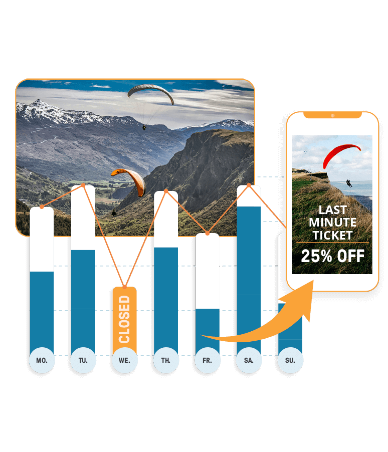 Flexibility is key
Your business is seasonal, and so is your contract
We know that many activity businesses are dependent on the weather, and thus go through peak seasons, and seasons of closure.
You shouldn't have to pay for a software you're not using, so with bookingkit you can easily pause your contract for the season and restart when you're ready to accept bookings again. 
Whether booking via desktop, smartphone or tablet, your customers will enjoy a swift, intuitive booking process, and this mobility is also applied to your administration thanks to our smartphone app, with which you can verify and manage all booking details on-the-go.